AIPU FOOD's Overseas Exhibition in August
First Station : Food Ingredients South America 2018 in Sao Paulo, Brazil
Date: 21-23 August,2018
Location: Sao Paulo, Brazil
Food ingredient South America is the most important event focused on food ingredients in Latin America and one of the most important events in the world for the food and beverage industry. In its last edition in 2017, FiSA brought 9052 professionals and more than 700 exhibitors from 45 countries. FiSA provides hundreds of suppliers of food ingredients and it's the perfect platform to source high qualified and innovative ingredients in Latin America.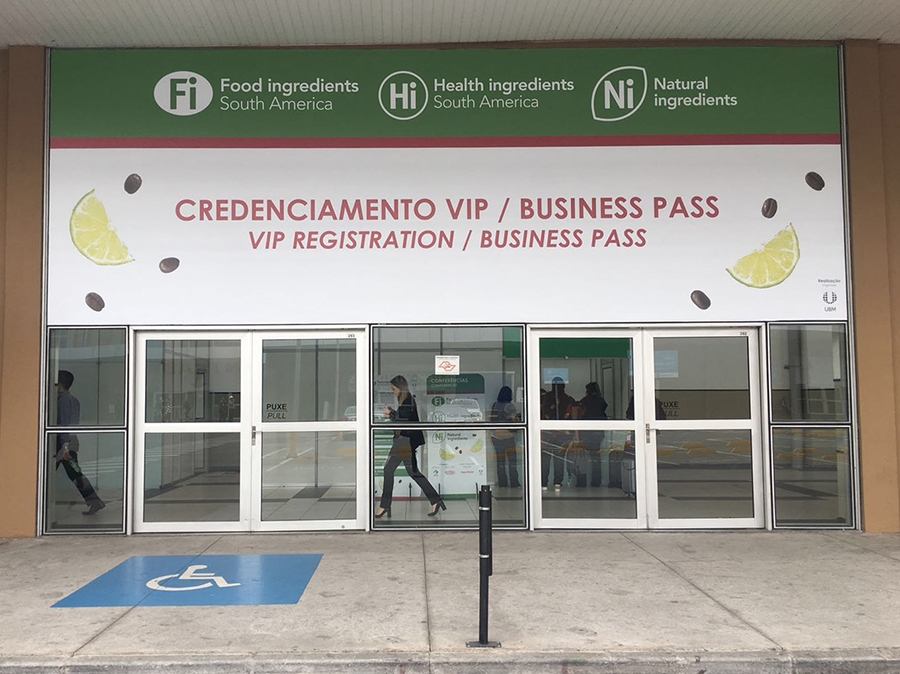 It was the third time that AIPU FOOD industry participated in Food Ingredients South America. We had a booth of 40.5㎡ at stand 4-62 and brought lots of key products such as Caramel Color and Flavor Enhancer.
One showing board with products, application models and certifications.
Two professional sales persons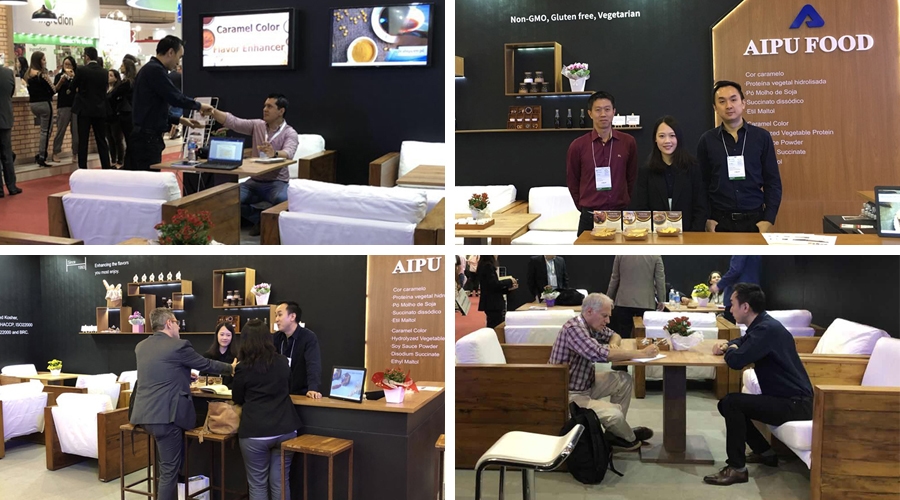 Three kinds of flavors of snack seasoning, which contain Compound Hydrolysed Vegetable Protein Powder/Liquid and Soy Sauce Powder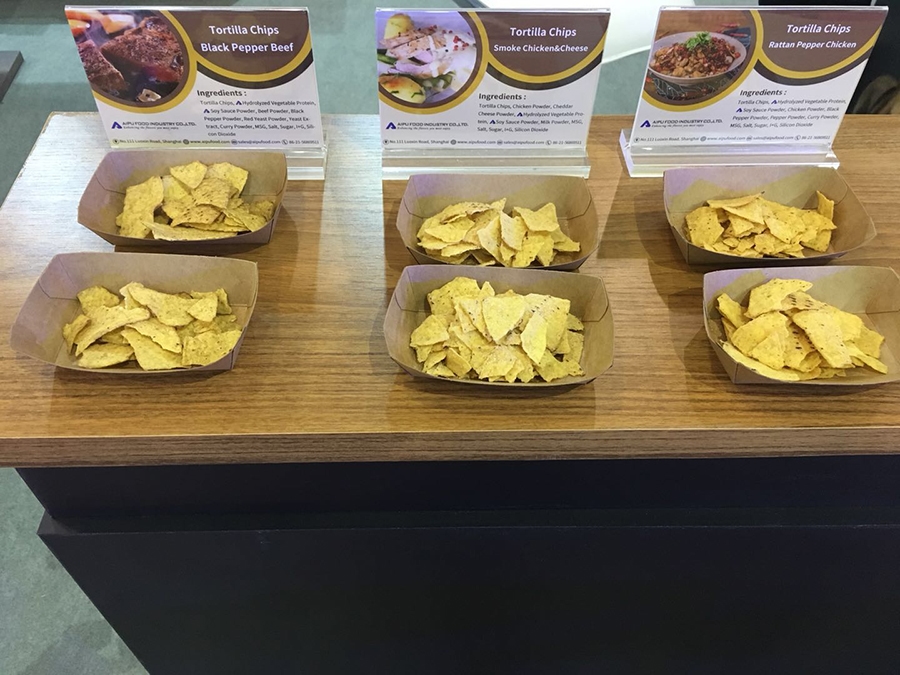 Four languages service: Chinese, English, Spanish, Portuguese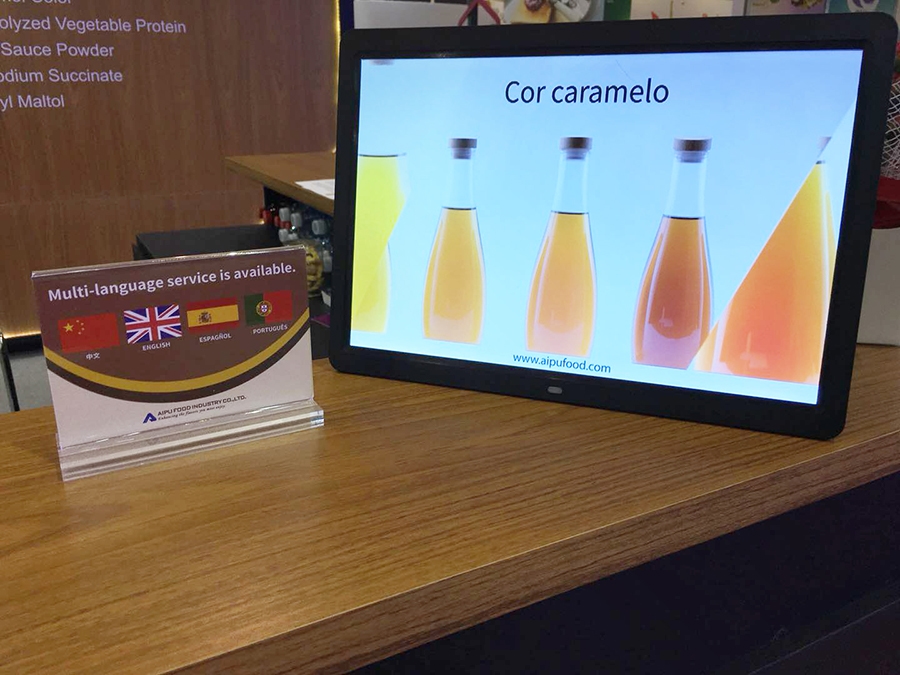 ---
Second Station : Food Ingredients India 2018 in Delhi-NCR, India
Date: 30 August-1 September,2018
Location: Delhi-NCR, India
Food Ingredient India is the only Business-to-Business(B2B) event in the Indian sub-continent for the food and health ingredients, processing and packaging industry. The event offers visitors the opportunity to source the latest and most innovative ingredients which have been directly discovered in the heart of India. It also provides exhibitors with the opportunities to grow business in one of the fastest growing markets with a large appetite for food, health and functional ingredients.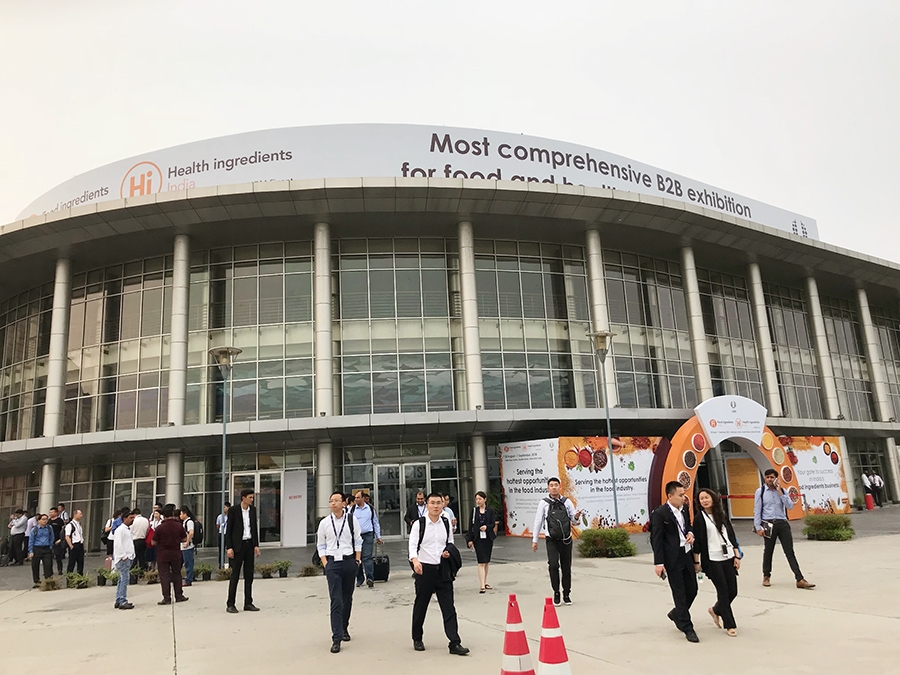 According to the official organizer, the Indian Food & Beverage retail market is expected to reach $ 915 billion and food processing industry is one of the largest industries in India is expected to reach a value of $ 482 billion by 2020. Dairy, beverages, bread & cereals, snacks and health are the fastest growing segments. The market for soft & alcoholic drinks is growing with 14% CAGR.
It was the first time that AIPU FOOD industry participated in Food Ingredients India. We're keen to focus on the Indian market because the scene for food ingredients is positive in India. The key products in this segment are emulsifiers, sweeteners, flavours and food enhancers, and preservatives.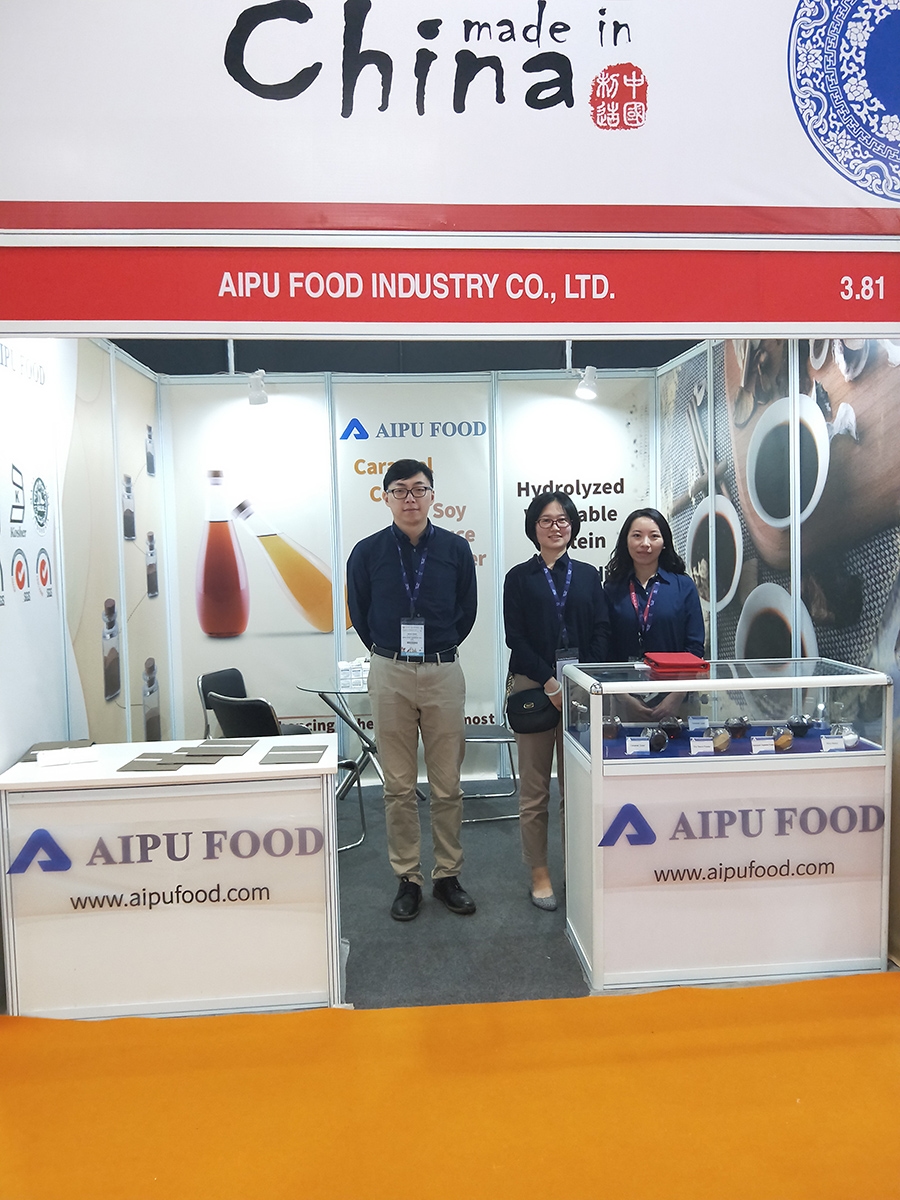 Customers were welcomed to try our key products such as Caramel Color, Compound Hydrolysed Vegetable Protein Powder/Liquid, Soy Sauce Powder, Disodium Succinate and Ethyl Maltol.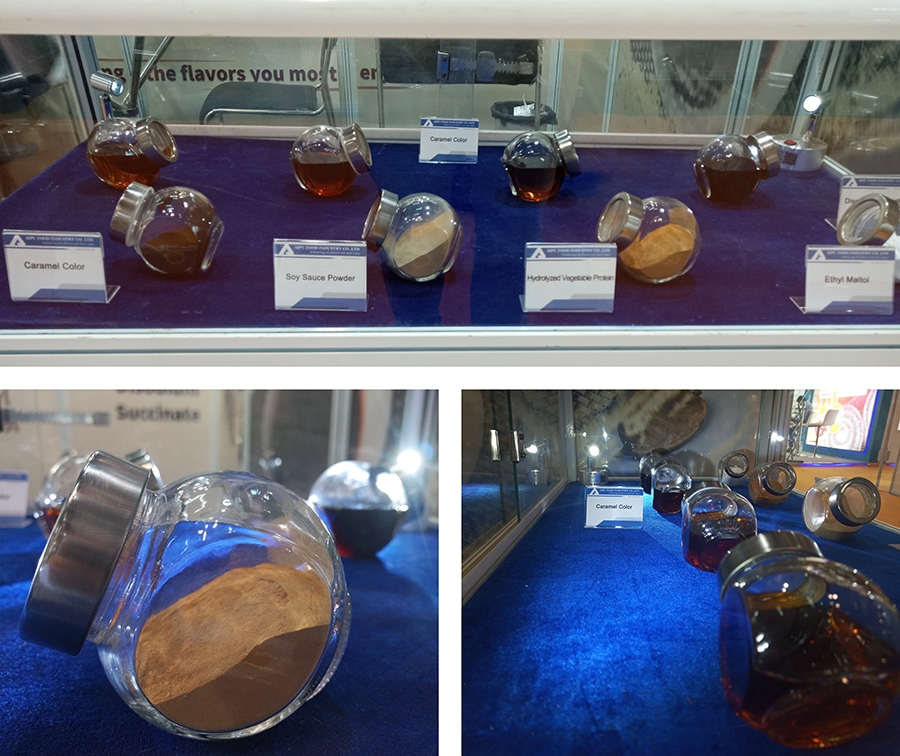 Our professional sales and marketing team.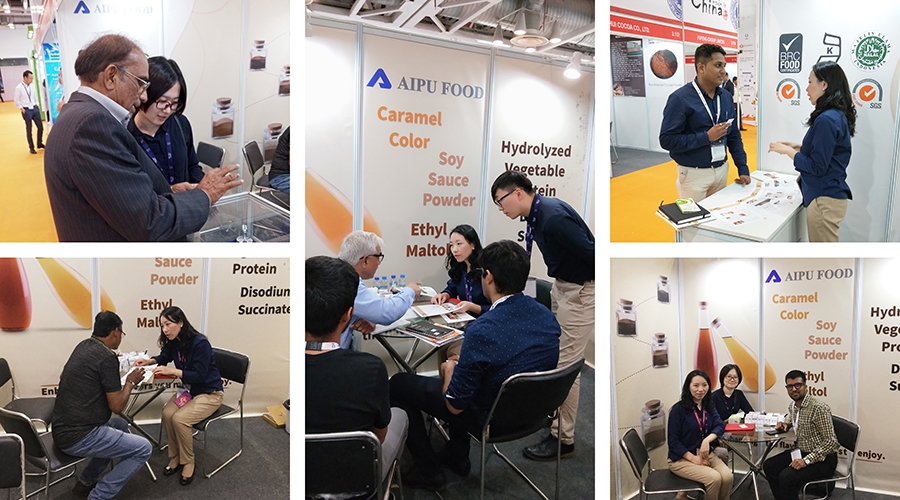 Thanks to all our customers, visitors and staff. Without your attention and support, we couldn't exhibit such successfully.
---
Inivitation of next exhibition in October