AIPU FOOD's Overseas Exhibition in Autumn 2019
First stop: Food Tech Summit & Expo Mexico (FTS-Expo Mexico)
Date: 25-26 September, 2019
Location: Mexico, Latin-America
With an estimated population of over 129 million people, Mexico is one of the most important food and beverage markets in Latin America (LATAM). AIPU FOOD Industry has been exploring this market for years and this year, we participated in Food Tech Summit & Expo Mexico for the first time. At this year's event, AIPU FOOD brought our best-sellers of caramel color and flavor enhancers which attracted lots of visitors during the show.
FTS-Expo Mexico is the leading Expo of the Food & Beverage industry in LATAM. It is not only a trade fair, but also an academic meeting. More than 70 professionals from IFT, Innova Market Insights and Food Labs CIATEJ gathered at this summit. to share their knowledge and information of the industry. This year, more than 19000 professional visitors arrived at FTS-Expo Mexico in only 2 days (up 21% over last year).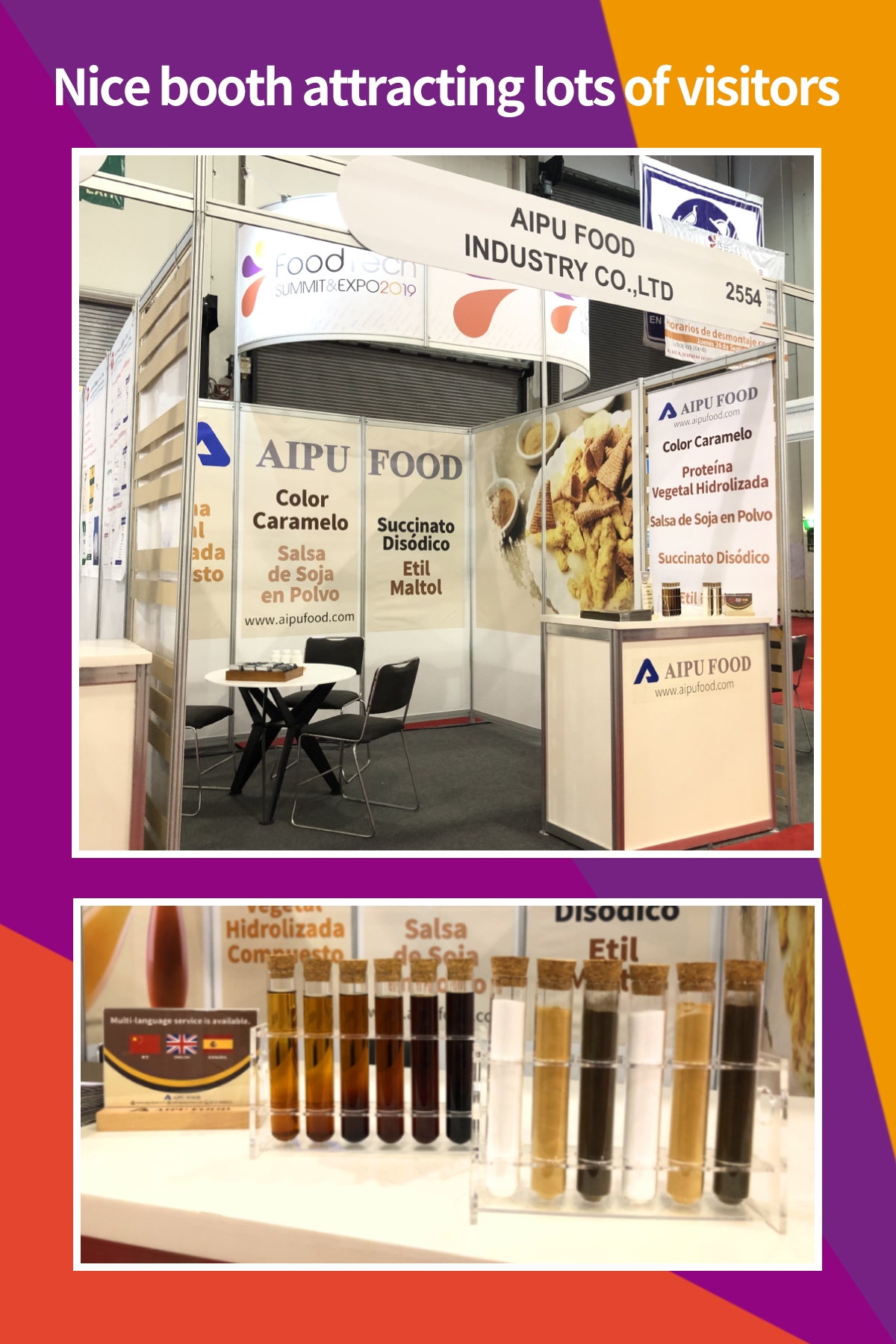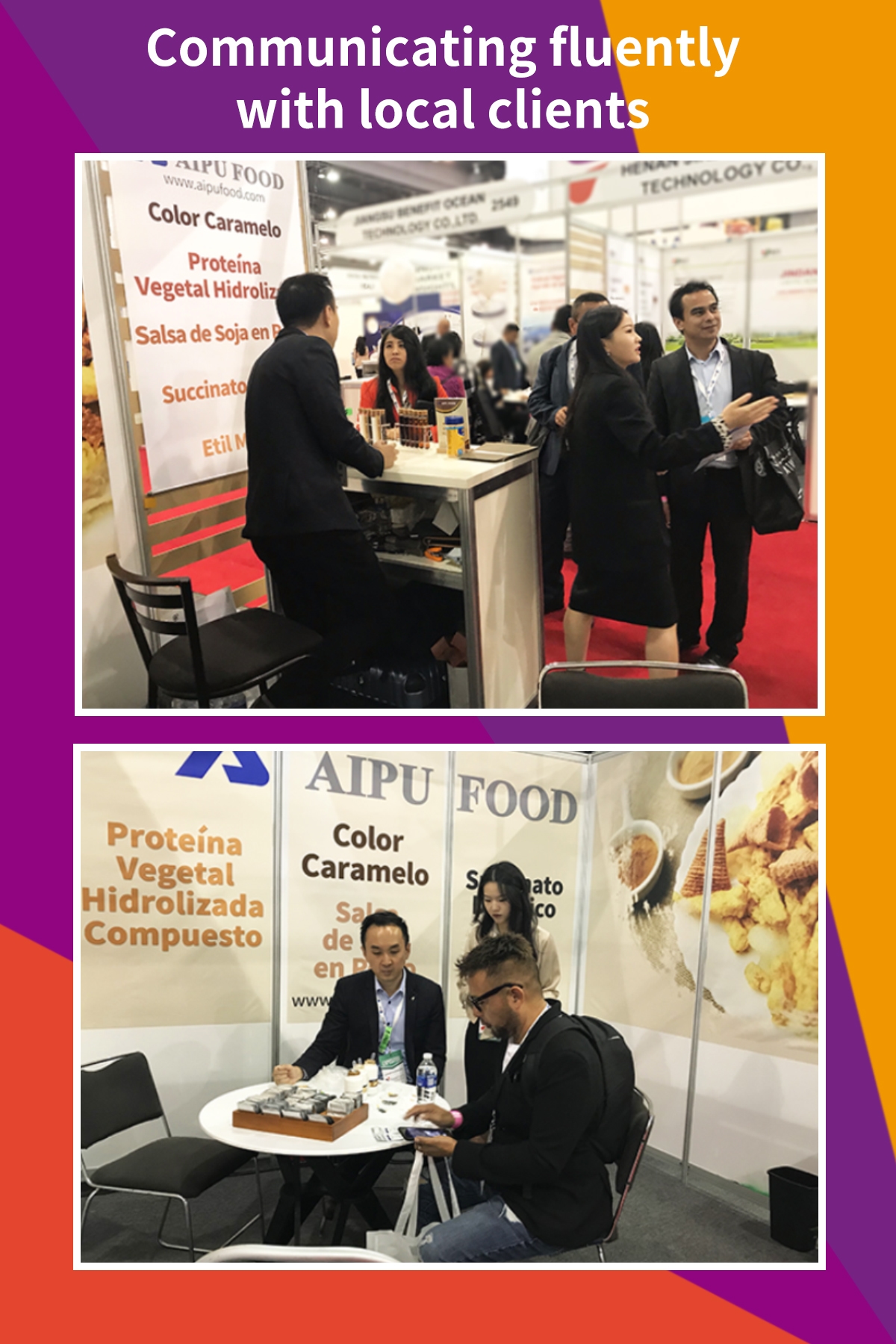 Second stop: Food Ingredients India
Date: 22-24 October, 2019
Location: Mumbai, India
Food Ingredients India was held at Bombay Exhibition Centre this year. It is the second time that AIPU FOOD Industry participated in this show and our professional sales team introduced AIPU FOOD's popular flavor enhancer products to local and worldwide customers.
Vegetarianism is very popular in India. AIPU FOOD's hydrolyzed vegetable protein compound product (HVP Compound) is a vegetable-based savory ingredient, which can be applied in vegan end-use products. Besides, most of our products are Halal certificated, so we can meet the special needs of clients.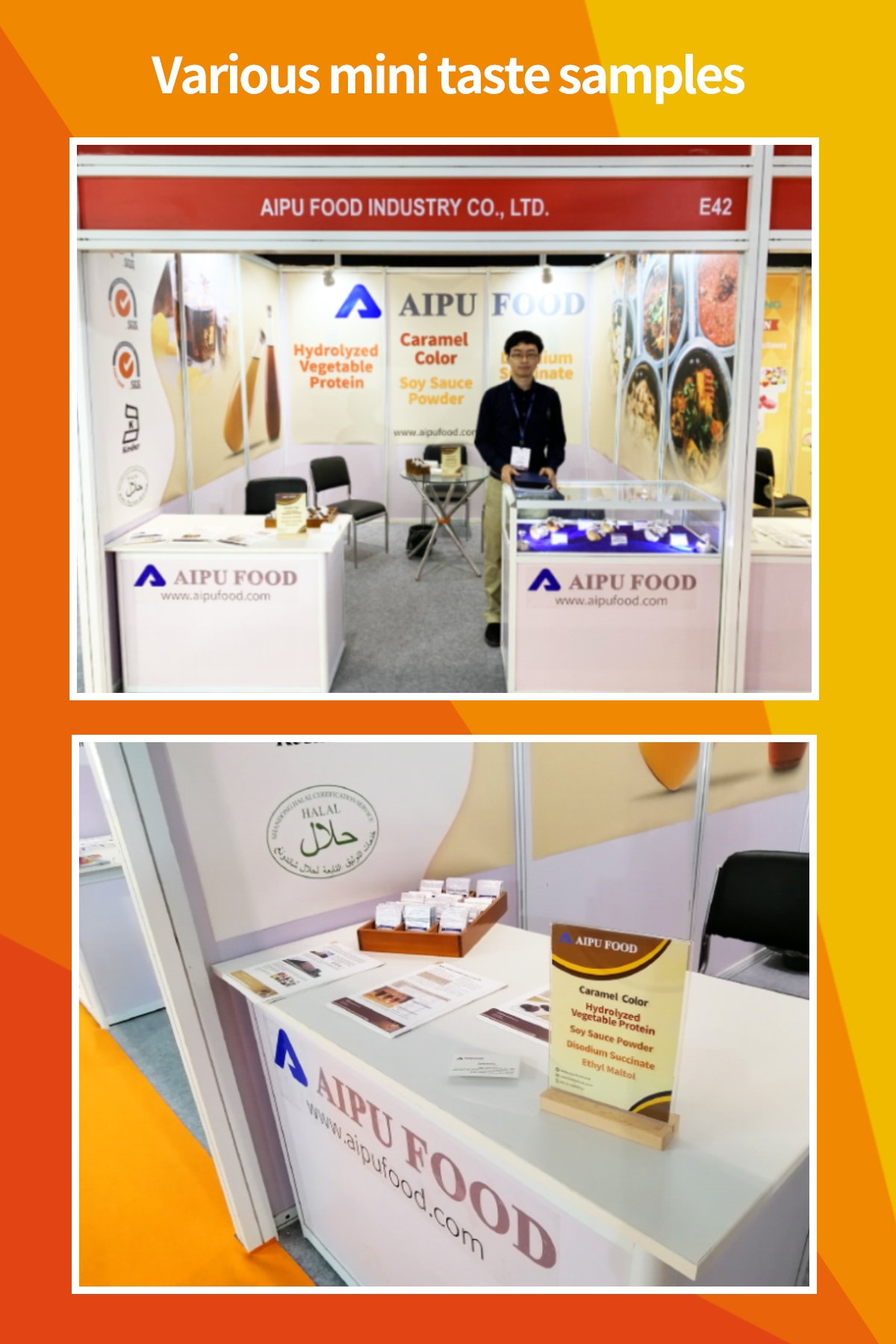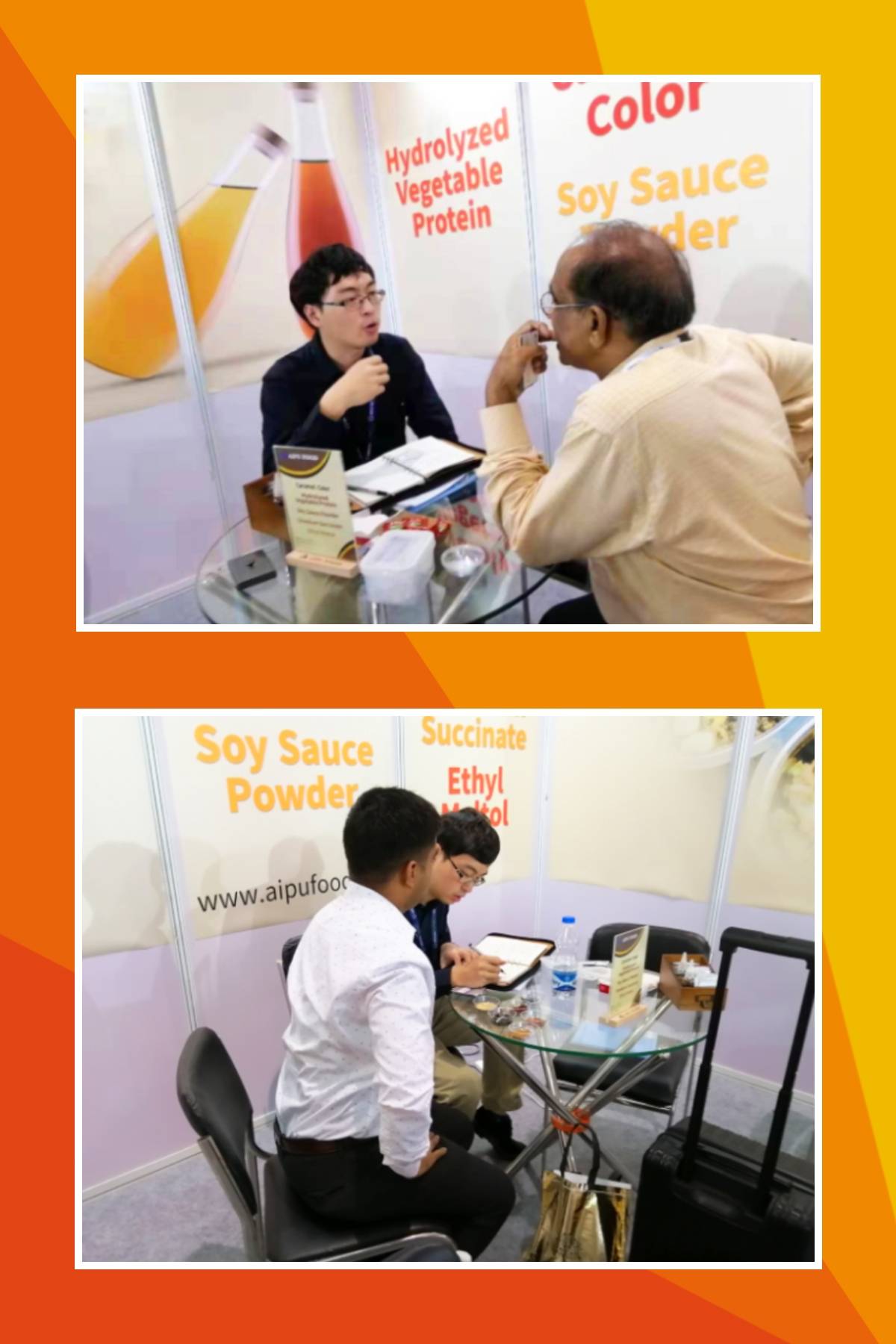 Thanks to these two events, our international business team learned more information about food additive industry in Latin-American and Indian market. We'll keep improving our supply capacity and make every effort to become an excellent partner of clients in food industry worldwide!